We are over halfway towards reaching our 2017 fundraising goal of $20,000! Please help us achieve our goal with a tax-deductible contribution.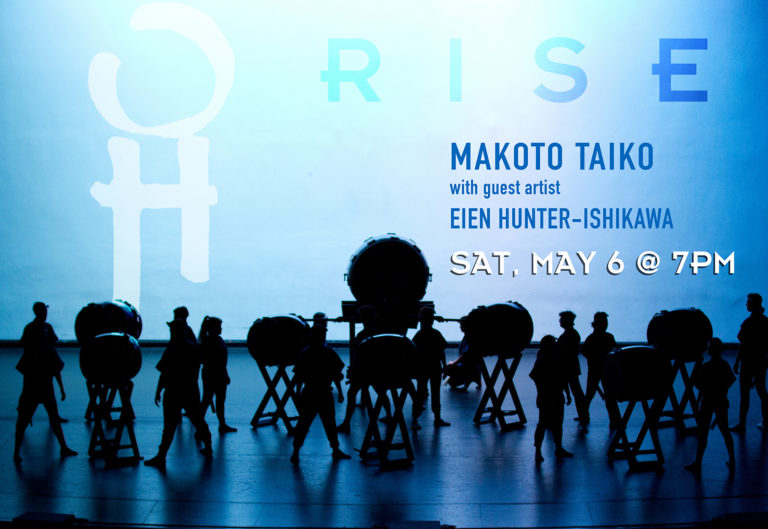 Makoto Taiko's 11th Annual concert
Saturday May 6th at 7pm
Arcadia Performing Arts Foundation
188 Campus Drive
Arcadia, CA 91007

Makoto Taiko presents RISE! – a powerful concert of Japanese drumming with Grammy Award-winning Taiko Master Koji Nakamura and guest artist Eien Hunter-Ishikawa.
With a foundation forged from intensive training with the renowned Taiko group Ondekoza, Koji Nakamura has helped craft Makoto Taiko into one of the largest and most diverse ensembles in the US. The group continues to grow with members from all over the Los Angeles area. With an eye towards community connections, Makoto Taiko appears year-round at an ever-expanding list of events and venues. Performances here and in Japan showcase their unique interpretation of the art of Taiko, featuring both traditional and modern compositions.
Eien Hunter-Ishikawa is a member of the fearlessly innovative On Ensemble. A musician and global educator based in Portland, Oregon, he was born in Japan, where he developed an early passion for drumming specializing in drumset, Taiko, percussion, and shinobue. He's performed at the North American Taiko Conference, Chico World Music Festival, Vancouver's Powell Street Festival, Vancouver International Jazz Festival, Dancing on the Edge Festival, Hawaii International Taiko Festival, Honolulu International Jazz Festival, and the Detroit Montreux Jazz Festival.
Eien's performances defy genre, having played with electro-acoustic groups, tsugaru shamisen and sho artists, African bands, bagpipe ensembles, and Rock/Reggae bands. He has also merged traditional Japanese music and Jazz via shakuhachi and vibraphone duets.
The ensemble of Makoto Taiko is dedicated to drumming as a means of expression to inspire players and audience members alike. Uniting passion, precision, and spirit, we invite you to experience RISE!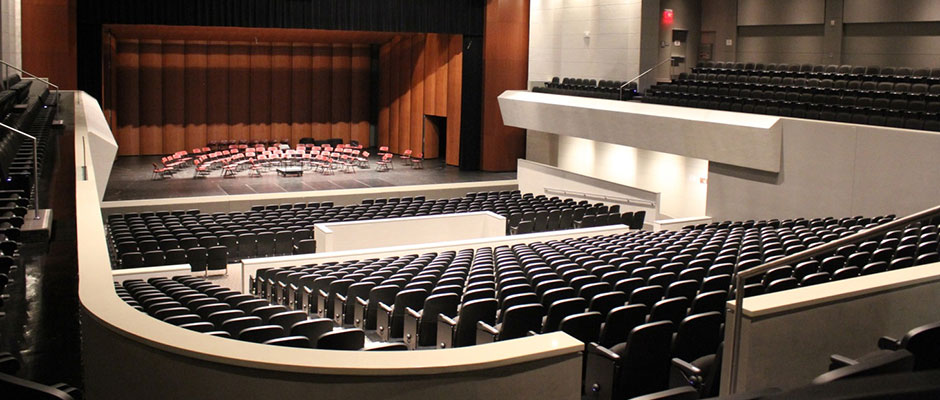 Makoto Taiko is excited to performing at the Arcadia Performing Arts Center (APAC). APAC is a modern facility with state of the art amenities and will allow Makoto Taiko to extend the quality of our concert to new levels.
The Arcadia Performing Arts Center is located at 188 Campus Drive in Arcadia. One block from the famous Santa Anita Race Track and Westfield Santa Anita Mall, the Arcadia Performing Center is located one mile south of the 210 Freeway between Baldwin Ave. and Santa Anita Ave. on Campus Drive.
Parking is available and free next the concert hall. There is also free parking available on the street and in other nearby lots.
For more information about the venue, visit the Arcadia Performing Arts Foundation